Bonney's NATE certified technicians will troubleshoot and repair your furnace for safe and reliable operation. Our technicians use state of the art tools including video inspection cameras and exhaust gas analyzers to perform thorough, comprehensive diagnostics when equipment is broken. Furthermore, we arrive in a "warehouse on wheels" stocked with many parts to get your furnace repaired as quickly as possible.  For an unexpected heater repair Bonney offers financing to make your comfort affordable.
We want to compliment your fine sales and installation team. They are outstanding. Carlos, your sales rep., was highly informative. We reviewed our needs and we ultimately chose the Trane XV-18 variable speed system. Carlos did not try to up sell us with things that we did not need but he did help us choose the correct upgraded filter and UV light that we wanted. We told Carlos that our research indicated that the quality of the installation of the unit was at least as important as the unit itself, and Carlos agreed. Carlos pointed out that new proper sized duct work and copper wiring would be required for a correct installation, and that we needed to add two more returns. We asked if more returns were needed and Carlos said that would not be cost effective. That was great to hear. Carlos assured us that the installation team of Willie and Gary, both lead installers, would be used. They were both superb. They came on time and worked for 12 and 1/2 hours. It was a 93 degree day so the heat in the attic was intense. We kept telling them to take a break but they continued to work up there in what must have been 130+ temperatures. They were amazing! They were neat and cleaned up any mess they made. They patiently answered all of our many questions and gave us helpful tips. They were truly professional in all respects. We also note that Stacy, Angie and Karen of your office staff were each courteous, accommodating and efficient. They helped things to go smoothly. Carlos, Gary, Stacy, Angie, Willie and Karen are each great assets to your company. We would be comfortable recommending that team of people to anyone! Ken and Kathy Luban
©2019 By Horizon Services, LLC. All Rights Reserved. DE License # PL0000726, HL0000299. Contractor Reg. # PA017876, PA057742. NJ Plumbing Lic. # PL36BI01232300 - David Geiger HIC reg. # 13VH05117300, NJ Master HVACR contractor Lic. # 19HC00193700. MD Master HVACR contractor Lic. # 47186, MD Master Plumber/Gas Fitter Lic. # 63739 – David Geiger. EL.LIC./B.P. #34EI01207700.
7) Schedule an annual tune-up with an HVAC professional. A trained HVAC technician can detect most problems before they become major ones. With a cost of around $100 for a routine maintenance call, the benefits will likely outweigh the costs by a considerable margin. A typical tune-up will include various tests to ensure your unit's internal parts are functioning correctly, as well as a filter check, and a refrigerant charge if needed. Your technician will likely also clear the drain, and clean your unit thoroughly inside and out.
HVAC is an important part of residential structures such as single family homes, apartment buildings, hotels and senior living facilities, medium to large industrial and office buildings such as skyscrapers and hospitals, vehicles such as cars, trains, airplanes, ships and submarines, and in marine environments, where safe and healthy building conditions are regulated with respect to temperature and humidity, using fresh air from outdoors.
A programmable thermostat is a must-have in today's state of AC technology. Programmable thermostats allow you to set temperatures for various times throughout the day and automatically lower the temperature when you most need it to help you save money and manage your cooling without constantly hovering over the dial. In this article, we'll walk you through installing a programmable thermostat in your home.

HVAC equipment is estimated to last about 15 to 20 years. Yet over the years, parts go out and need to be repaired. Heat sensors, exchangers, and ducts can become worn out. Air conditioning motors may need repairing from time to time. For repairs to your heating and air conditioning systems, and even general maintenance, let HomeAdvisor help. Enter your zip code and let us connect you with prescreened HVAC repair services near you.
Most Michigan HVAC repair companies will often charge a "Travel Charge" or "Diagnosis Fee." Randazzo calls this fee simply, a "Service Call Fee." This will be the minimum cost of the repair. It is not recommended to judge a company on how expensive or how cheap their service rates are. In most cases, with larger companies the rates will be higher. This is not because they may have more overhead but simply because of the quality and preparedness of the service that will be preformed.
To be honest, an HVAC technician's work goes beyond more than installation, maintenance and repair. Most people are increasingly spending more time inside the home, so indoor air quality, home energy savings and total comfort have become even more important. There are several choices and solutions when it comes to HVAC systems, and our experts will consult with you every step of the way and work with you to achieve your goals.

No one wants to be stuck in the dead of summer with a broken air conditioner, or in the cold of winter with a broken furnace or boiler. That's why we're available any time of day to make your emergency heating and air conditioning repair and get your system up and running as quickly as possible. We'll show up on time, in uniform and ready to make your HVAC repair right the first time. 

When you establish routine visits with Vredevoogd Heating & Cooling Grand Rapids MI, you can enhance the longevity of your HVAC system with our custom care. Our technicians are skilled at performing comprehensive inspections. We routinely spot small issues before they can turn into major repairs. By optimally maintaining your system, we can extend its life and ensure that it reliably meets your household's heating and cooling needs. You can also join our Comfort Club! You can schedule routine appointments to service your system before the hot and cold seasons. If you discover a problem afterward, call us to provide you with immediate service. We can troubleshoot the problem in no time. We'll give you an upfront estimate concerning cost, parts, and labor. There's no guessing when it comes to our service and costs. Our techs will provide you with everything you need to know about their service from beginning to end of the job. We even have Financing Available.
We happily offer all of our services in St Marys county. We view our neighbors in St. Mary's county as important and valuable as our friends in Calvert. If you live in St Marys and you're not sure if we can help you with your specific problem, please don't hesitate to contact us and find out! We value all inquiries and our eager to help and assist our neighbors throughout all of Southern Maryland.

Vredevoogd Heating & Cooling Grand Rapids employs more than 80 people who are proud to work under the Vredevoogd Heating & Cooling banner. Each team member shares our company values for service excellence. All of our employees are intensely screened and background checked so that you have peace of mind when they enter your home. Moreover, our technicians are certified to work in the HVAC industry and provide the level of expertise that our customers expect from Vredevoogd Heating & Cooling. We back our technicians' work and continue to make training a priority so that all of our techs are familiar with the latest HVAC models and advances. Our customers deserve the best, so the best is what we deliver to each and every job.
Both the evaporator and the condenser are sealed. Therefore, a professional service person should be called for almost any maintenance other than routine cleaning. Central air conditioners should be professionally inspected and adjusted before the beginning of every cooling season. However, don't let your maintenance end with this annual checkup. While there aren't many repairs you can make yourself, there are specific maintenance procedures you can follow to keep your system operating at peak efficiency.
The basic concept behind air conditioning is said to have been applied in ancient Egypt, where reeds were hung in windows and were moistened with trickling water. The evaporation of water cooled the air blowing through the window. This process also made the air more humid, which can be beneficial in a dry desert climate. In ancient Rome, water from aqueducts was circulated through the walls of certain houses to cool them. Other techniques in medieval Persia involved the use of cisterns and wind towers to cool buildings during the hot season.[5]
If your thermostat has a small lever that moves along a calibrated scale that indicates "longer" (not the heat temperature lever), you can try adjusting this—the heat anticipator. Just set it one calibration mark closer to the "longer" setting if the furnace goes off and on too frequently or one mark away if the furnace allows room temperature to rise too high or drop too low before going on or off. It may take several hours for the thermostat to stabilize at this setting, so wait a while and then adjust it again if necessary.

Allow our experts to help with any of your heating and cooling needs or questions. Our wide array of expertise and background will benefit you and your home, whether you are considering a replacement system or evaluating your whole system to check for areas of improvement. We can help you reach your optimum indoor comfort. Give us a ring at 866-397-3787 or request an appointment online.
Your HVAC professional can also help you verify that your system is properly matched by providing you with an AHRI Certificate of Certified Product Performance upon request. The certificate verifies that the outdoor unit (condenser) and the indoor unit (evaporator) combination has been certified as a matched system by the Air Conditioning, Heating and Refrigeration Institute (AHRI). For higher efficiency systems, this certification may help you obtain a rebate from your utility or local municipality if you have to replace your unit in whole or in part. Not all areas offer a rebate, but your technician will likely be able to provide information about the certification process. Fees for performing this certification vary, but generally are relatively inexpensive.
Refrigeration air conditioning equipment usually reduces the absolute humidity of the air processed by the system. The relatively cold (below the dewpoint) evaporator coil condenses water vapor from the processed air, much like an ice-cold drink will condense water on the outside of a glass. Therefore, water vapor is removed from the cooled air and the relative humidity in the room is lowered. The water is usually sent to a drain or may simply drip onto the ground outdoors. The heat is ejected by the air conditioners condenser, which is located outside of the area being cooled.
In the refrigeration cycle, heat is transported from a colder location to a hotter area. As heat would naturally flow in the opposite direction, work is required to achieve this. A refrigerator is an example of such a system, as it transports the heat out of the interior and into its environment. The refrigerant is used as the medium which absorbs and removes heat from the space to be cooled and subsequently ejects that heat elsewhere.
When natural gas, propane or heating oil are burned in a furnace, the resulting hot combustion gasses by burning natural gas, propane or heating oil circulate through a heat exchanger. The heat exchanger will, in turn, release that heat to be circulated by the furnace's blower. The flue gas then travels through the flue vent, which carries the gas outside of the home. When a heat exchanger is cracked, it generally will require a complete system replacement. That is one of the reasons why we highly recommend annual preventive maintenance on your home's furnace – this preventative furnace inspection and maintenance can greatly prolong the life of your home heating system.
The professionals here at Brothers Plumbing, Heating and Electric are well trained, experienced and seasoned experts. We have been the go-to plumbing, electrical and HVAC company in the area for over 35 years and we always come highly recommended by our many satisfied customers. We offer a 100% satisfaction guarantee, have an A+ Rating with the BBB, won the Thornton "People's Choice Award" for 2016, drug test and background check all of our employees, email you a picture of the technician who will be providing the service before arrival and call once the service is complete to ensure 100% satisfaction. So what are you waiting for? With our competitive pricing, trained and experienced technicians, and well-rounded list of home services, we're clearly the company to trust. Get in touch with us here at Brothers Plumbing, Heating and Electric to schedule your needed service today!
Designed to improve manufacturing process control in a printing plant, Carrier's invention controlled not only temperature but also humidity. Carrier used his knowledge of the heating of objects with steam and reversed the process. Instead of sending air through hot coils, he sent it through cold coils (filled with cold water). The air was cooled, and thereby the amount of moisture in the air could be controlled, which in turn made the humidity in the room controllable. The controlled temperature and humidity helped maintain consistent paper dimensions and ink alignment. Later, Carrier's technology was applied to increase productivity in the workplace, and The Carrier Air Conditioning Company of America was formed to meet rising demand. Over time, air conditioning came to be used to improve comfort in homes and automobiles as well. Residential sales expanded dramatically in the 1950s.[citation needed]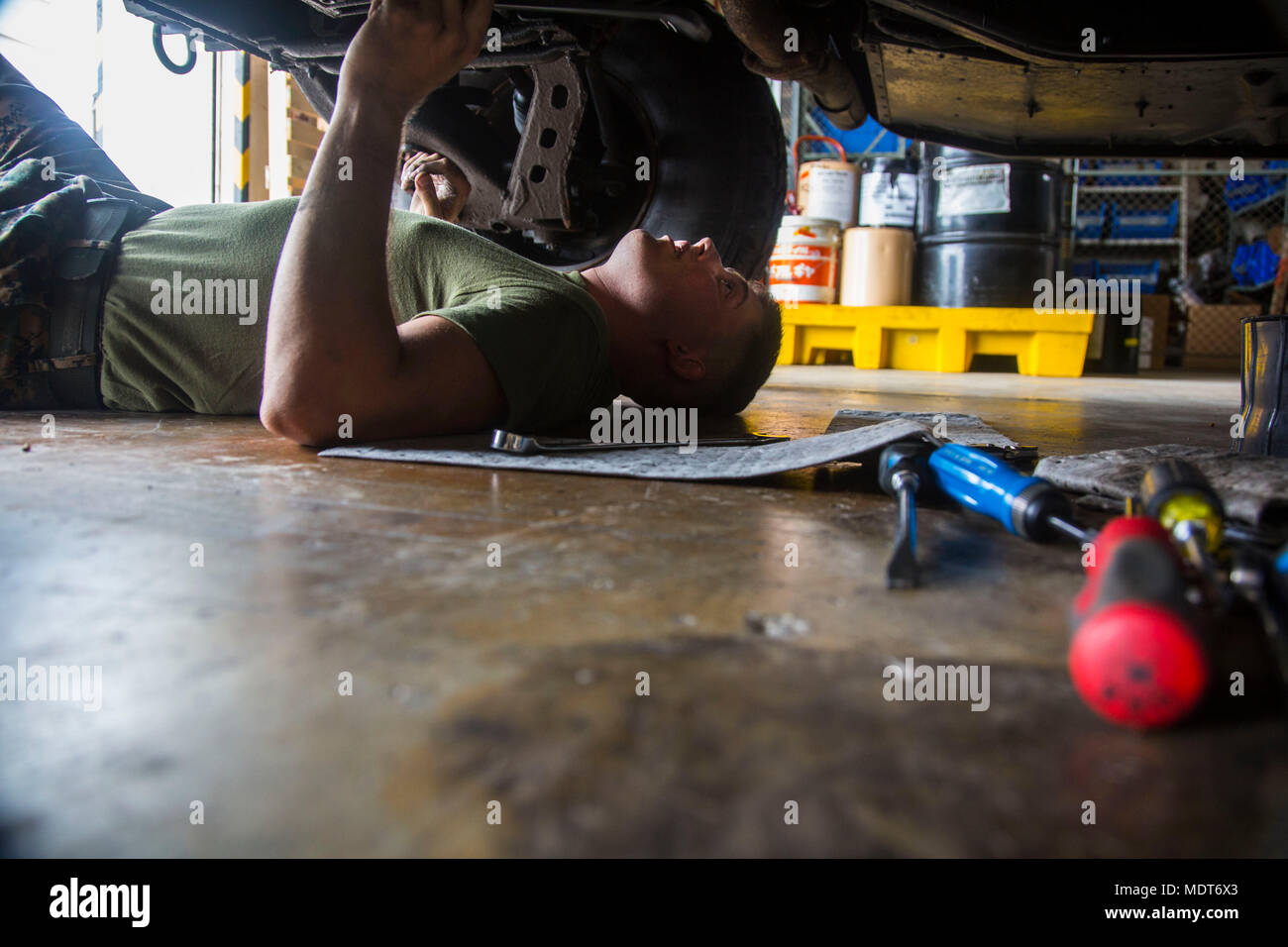 Even with the best air conditioning repair service Phoenix can offer, an AC unit that has reached the end of its shelf life must be replaced. If you are ready to upgrade or replace that aging system, call us now for a free estimate, or check out our AC Unit Replacement section. In addition to offering our own Precision Line with the best warranty available in the industry, we also partner with industry leaders to offer the highest quality equipment at the best possible price, and we personally stand behind all of our new equipment installations.
As a locally owned and operated HVAC contractor we are not owned by anyone else but ourselves. This allows us to keep our prices reasonable. It also allows us to keep our responses personal and our service reliable because we directly answer to each of our customers. If we send one of our technicians to service a call anywhere in Southern Maryland, we recognize that their customer service is a direct reflection on our business name – so we want your satisfaction to be 100%.
If your AC system is in need of replacement, the national average air conditioner installation costs range from $2,930 to $3,670. Costs can vary greatly depending on whether you are replacing a wall or window unit or a central air system. A central air system is connected to ductwork that runs throughout your house and pumps cooled air into your various rooms via vents and registers. A central air conditioning system is far more costly than wall or window units. Selecting a central AC system that has a high seasonal energy-efficiency ratio (SEER) will likely lower both your carbon footprint and your utility bill. The type of AC system you select, where you live in the country, and the regional costs of HVAC work, duct removal and replacement, and ductwork repairs that are needed are some of the main factors that affect the cost of new air conditioner installation. Here are some examples of average costs for installing forced-air systems.
Whole-house fans have helped cool homes for a century. The basic design is simple: An attic-mounted fan pushes hot air out through attic vents and draws cooler, outside air in through open doors and windows. This rapid air exchange—large fans can purge a house of hot air in two to three minutes—not only removes built-up heat but also creates a pleasant breeze.

Our complaint-free A+ rating from the Better Business Bureau and Angie's List Super Service Award evidences a longstanding tradition of customer satisfaction.  When you contact Kabran Air Conditioning & Heating for commercial or residential installation, upgrades, maintenance, or repair in Cocoa Beach and the surrounding Space Coast area, know that every aspect of your project will meet your highest expectation.  Bringing together top notch products, cutting-edge equipment, and the most extensively trained and experienced technicians, we deliver immediate and lasting solutions.  Trust your heating and cooling requirements to Kabran Air Conditioning & Heating and count on outstanding energy savings, reliable performance, and exceptional comfort.
We are open from 7am to 10pm every weekday and from 7am to 8pm on weekends. We book appointments in a 2 hour arrival window and call 30-45 mins before we arrive so you do not have to sit around waiting. It is often possible to schedule your appointment in the evening or morning hours to avoid conflicting with your work schedule. Are you looking for service today? Give us a call or click on one of the Schedule Service buttons found on the top and left sides of this page to contact us today.
An important component of natural ventilation is air change rate or air changes per hour: the hourly rate of ventilation divided by the volume of the space. For example, six air changes per hour means an amount of new air, equal to the volume of the space, is added every ten minutes. For human comfort, a minimum of four air changes per hour is typical, though warehouses might have only two. Too high of an air change rate may be uncomfortable, akin to a wind tunnel which have thousands of changes per hour. The highest air change rates are for crowded spaces, bars, night clubs, commercial kitchens at around 30 to 50 air changes per hour.[17]
We contacted GatorAC and have been pleased through the entire process of the purchase, installation and the daily functioning of the unit. We spoke to Angie to get information about the Trane AC. She arranged for Carlos Garcia to come to the house to determine the unit that would fit our needs. We made the choice between 3 units on Thursday and the unit was installed Friday. The Installation team, Willie Shaw and Gary Barber were the best. When they left everything was done, clean and clear and working great. We would recommend GatorAC for your AC needs.
Recent Review: Had asked another company to fix furnace. Other company suggested furnace replacement to the tune of 7k. United Mech was a "second quote"; they came, they looked, they agreed the unit was older, and gave both a quote (1000 less) to replace and the suggestion that the part might be the only problem. Chose to fix not replace. Technician was clearly very familiar with repair. Second good experience with this company. First time, inquired about installing a gas stove in my house. They came, reviewed the ways to run the gas line to the kitchen. They told me it possible, explained how and then said was really too expensive to make it worth it. Unusual to have a firm talk a client out of major job. I remembered that and called them when we needed a second opinion.
As a locally owned and operated HVAC contractor we are not owned by anyone else but ourselves. This allows us to keep our prices reasonable. It also allows us to keep our responses personal and our service reliable because we directly answer to each of our customers. If we send one of our technicians to service a call anywhere in Southern Maryland, we recognize that their customer service is a direct reflection on our business name – so we want your satisfaction to be 100%.
When your furnace needs immediate repair, trust the professionals at BGE HOME. We understand that furnace problems are more than a mere inconvenience – they can have a serious impact on the health and safety of you and your family. Our technicians are available 24-hours a day for emergency repairs. Click to schedule your repair and have peace-of-mind knowing that a licensed, certified HVAC technician will have your system up and running as quickly as possible. For 24-hour emergency furnace repair service, call 1-888-243-4663.
Brothers Plumbing, Heating, and Electric have been performing Denver furnace repair for over 30 years. Our family owned and operated company was founded in 1980 and we employ specially trained furnace repair technicians who continuously provide prompt, professional, quality service. We provide top of the line customer service and a guarantee on the work done. Your search for reliable Denver furnace repair ends here.
Window unit air conditioners are installed in an open window. The interior air is cooled as a fan blows it over the evaporator. On the exterior the heat drawn from the interior is dissipated into the environment as a second fan blows outside air over the condenser. A large house or building may have several such units, allowing each room to be cooled separately.
In 1758, Benjamin Franklin and John Hadley, a chemistry professor at Cambridge University, conducted an experiment to explore the principle of evaporation as a means to rapidly cool an object. Franklin and Hadley confirmed that evaporation of highly volatile liquids (such as alcohol and ether) could be used to drive down the temperature of an object past the freezing point of water. They conducted their experiment with the bulb of a mercury thermometer as their object and with a bellows used to speed up the evaporation. They lowered the temperature of the thermometer bulb down to −14 °C (7 °F) while the ambient temperature was 18 °C (64 °F). Franklin noted that, soon after they passed the freezing point of water 0 °C (32 °F), a thin film of ice formed on the surface of the thermometer's bulb and that the ice mass was about 6 mm (1⁄4 in) thick when they stopped the experiment upon reaching −14 °C (7 °F). Franklin concluded: "From this experiment one may see the possibility of freezing a man to death on a warm summer's day."[9]